Disposal Services
Without a Cart
$20.00 - Regular Monthly Rate
$60.00 - Quarterly Rate
$120.00 - Semi-Annual Rate
$240.00 - Annual Rate
With 1 Cart
$23.00 - Regular Monthly Rate
$69.00 - Quarterly Rate
$138.00 - Semi-Annual Rate
$276.00 - Annual Rate
If you have more than one cart, add $3 per additional
cart or call 270.360.1700 for details.
Borders Disposal services the city of Vine Grove with garbage pick up and disposal. We also offer dumpster service. We have 90 gallon carts for rent for $3 a month.
Please visit our Facebook page or call the office for information if your pickup falls on a holiday.
All trash must be out early on your pick up day. If trash is not out it will not be picked up on your scheduled pick up day.
All trash must be canned, boxed, bagged, or bundled. Please no loose trash, no cans or bags over 50 lbs. If it is too heavy for one man to lift, it will not be taken.
We do not pick up construction materials or any hazardous waste, oil, car batteries, paint, gasoline, tires & steel pipe.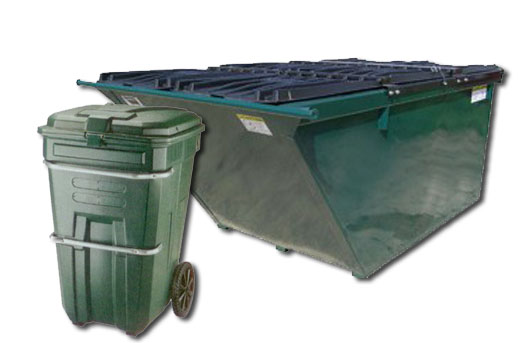 No dirt, rock, or large shrubs.
If you need large, bulky items removed, please call our office to schedule a pick up at least 1 week in advance to ensure service.
There is a $50.00 services charge for returned checks.
Office Hours: Monday - Friday 9 am - 5 pm.
Full payments can also be made at Wilson/Muir Bank (Vine Grove Branch). (Partial payments are not accepted at the bank.)
All bills are due on the 10th of the month. After the 10th, a late charge will apply.
For commercial rates, please call our office for information.